Eyebrows are really important for a face. Even on my most minimal of makeup days I must fill in my eyebrows. They are kind of sparse and the hairs grow downwards and there are still patches from when I thought it would be a good idea to use hair removal cream on my eyebrows when I was about 14. Here is a photo of me with one eyebrow done and one not to help illustrate this.
My preferred product to use to fill in my brows is the Anastasia Brow Wiz. I finally upgraded from drugstore eyebrow pencils in May and the difference was huge. I use the Brow Wiz in Medium Ash, and it's a much cooler toned pencil than I have ever found from cheaper brands (I'm actually using a drugstore pencil in the photo above, it's from my pre-Brow Wiz days!)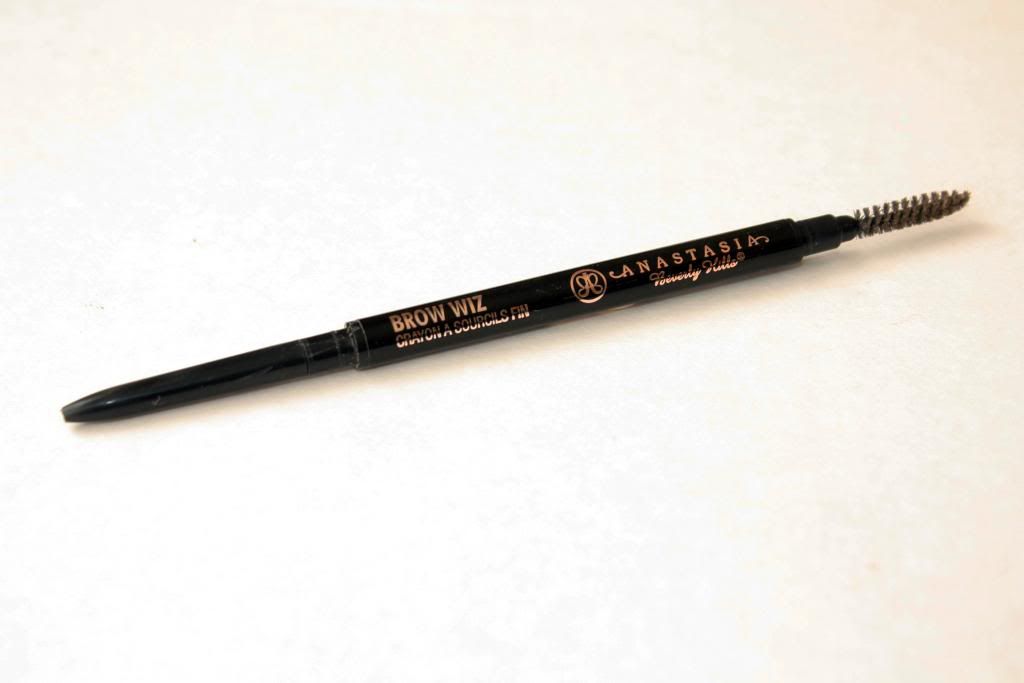 I'd heard that the Brow Wiz doesn't last all that long, and was crossing my fingers every morning when I twisted it up. One day, the inevitable happened. It was near the end of August, though, so for pretty much daily use it lasted a decent amount of time! I suspected there was still product inside that would get wasted if I threw the whole pencil away. I noticed the spoolie end popped off easily, which gave me an idea.