I like expensive eyeshadow and I'm not going to deny it. But when this little NYC trio came along as part of a makeup exchange I did, I figured I might as well give it a chance. After all, three neutral shimmery shades for less than a cup of coffee – what could go wrong?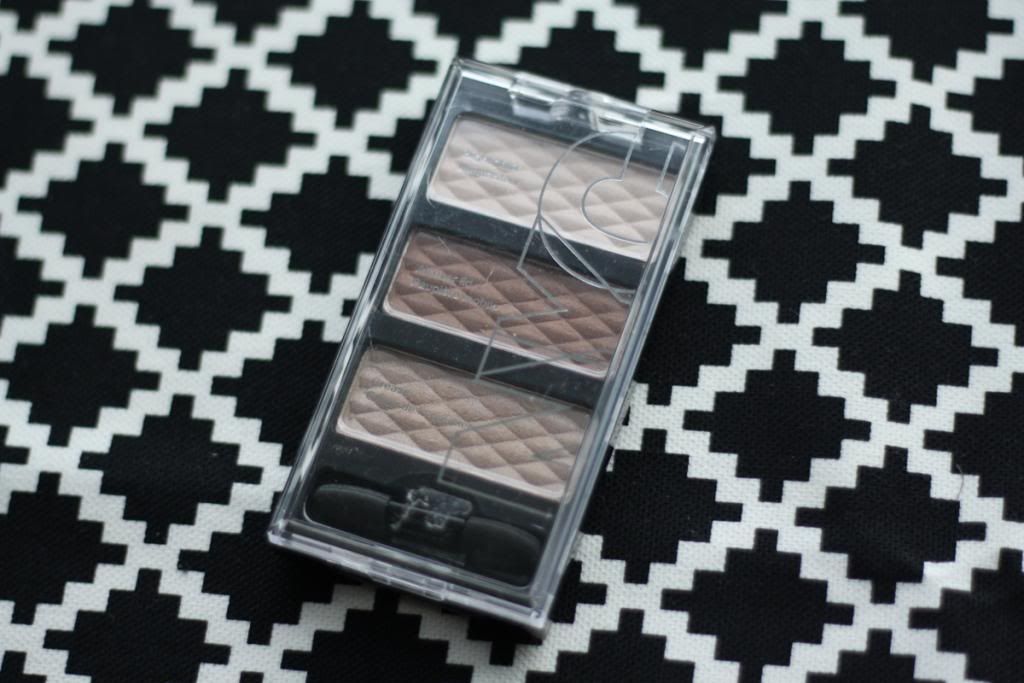 This trio has three shades (duh, that's what trio means) and is described as PUT[TING] THE HD IN BEAUTY FOR AN EXPLOSION OF COLOR! Three brown shades aren't going to give you an explosion of colour, obviously, but you do still want an explosion of true-to-colour neutrals. Although, an explosion implies eyeshadow going everywhere, and in practice that's really not what you want. I'm not sure what to conclude from all this, but let's get on to the swatches.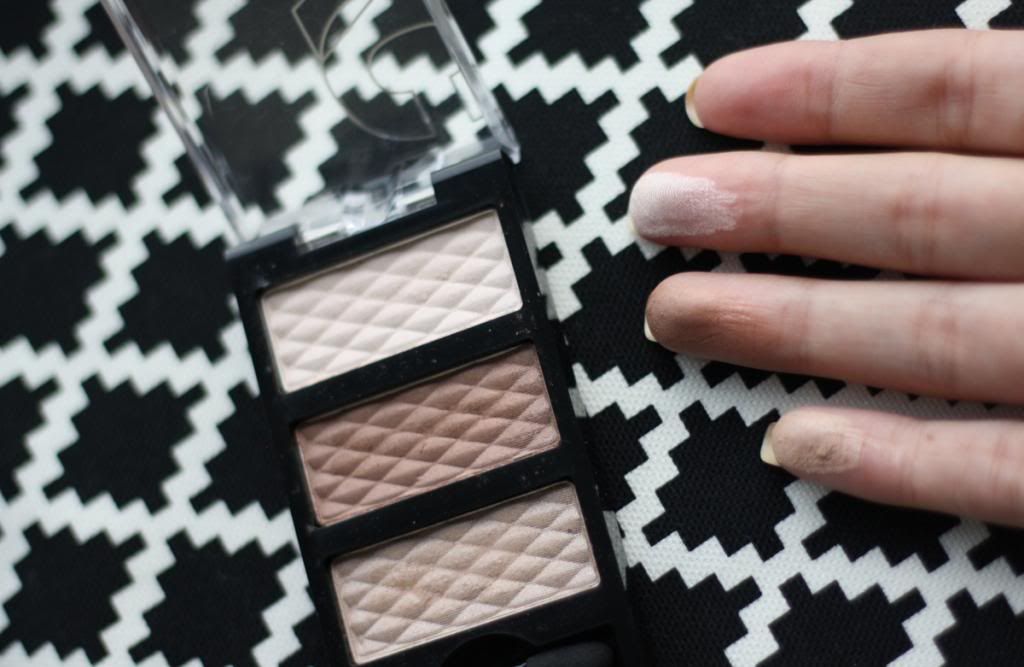 You may be able to see from the finger swatches here that the shadows are quite powdery. It took a number of passes through the shadow to get this amount of colour, and the middle shade in particular is not very pigmented.
Bizarrely, the middle colour is suggested as the 'all over lid' shade, and the bottom one is labeled 'crease'. My normal approach would be to put the darker colour in the crease, so I decided to do that here, but given that none of them were very pigmented nor did they want to actually adhere to my lid, I don't think it mattered which ones I used where.
In the end I've come up with a look that is wearable, but not exactly satisfying. These NYC shadows are hard to work with and hard to blend, It's definitely not a do-all palette that you can rely on for a quick everyday look. Is my heart broken? Well, I was given this as a gift, and even if I had bought it, I would only be out three dollars. This supports my attitude that you should probably just save up a bit longer and buy more expensive and functional eyeshadow, however I've heard good things about Wet n Wild eyeshadows and they're around the same price.
What's a product you were disappointed with recently? I think it's really important to talk about products we don't like just as much as raving about the things we do!