I know, the Anastasia Dipbrow Pomade was in my monthly favourites, but I had to write about it because it is fabulous and perfect and amazing and wonderful and transformative. I have received so many compliments on my brows since I started using it. A Clarins consultant I saw in Adelaide asked me where I was trained. (Uh… in my bedroom in front of my laptop?)
It's out of stock on Sephora at the moment (God, how could I do this to you?) but I strongly recommend clicking on that little button that says email when in stock because, I'm not really sure how to emphasise how much you need this, but, you need this.
I went with the shade Chocolate, although I believe Dark Brown would probably also suffice. If you want to see what the Blonde one looks like, Sharon Farrell and Shannon Harris have both been using that shade a lot lately in their videos. Back to Chocolate: it sounds like it would be a fairly warm brown, but Ms Anastasia Beverly Hills is smarter than that. I've noticed when I wash my angled brush that the pomade washes out with an almost green tinge – it's the same trick that good false tan products use to avoid looking orange. (I use my DIY angled brush, by the way. I don't really know how to explain how I use it. I just put it on in a brow shape?)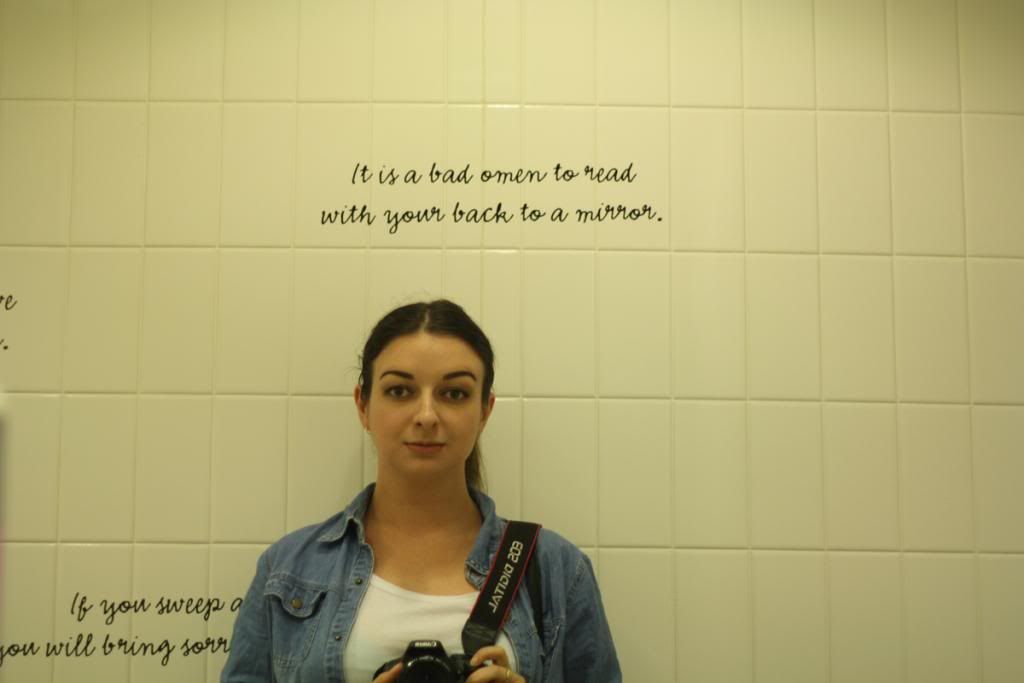 Although I originally described this (in the video with Bronwyn) as a fierce brows product, you can also tone it down for days when you're wearing less makeup. See the above mirror selfie from when I was at the Art Gallery of South Australia for evidence of this.
This is also on my brows here, here, and here, and here, and everywhere I've posted a picture of my face in the past two months. (See my Twitter for many more examples of this.) I'm also not planning on stopping using it any time soon, because it is amazing and because it will last forever, so please continue to assume that every time you see my eyebrows and they look great, this is why.
What's the latest flooringly perfect product you've come across?