Hi everyone! Hyacinth Girl has made it to the final of voting for Beauty Review Best Beauty Blogs 2013. Please register and vote for us if you think we deserve it!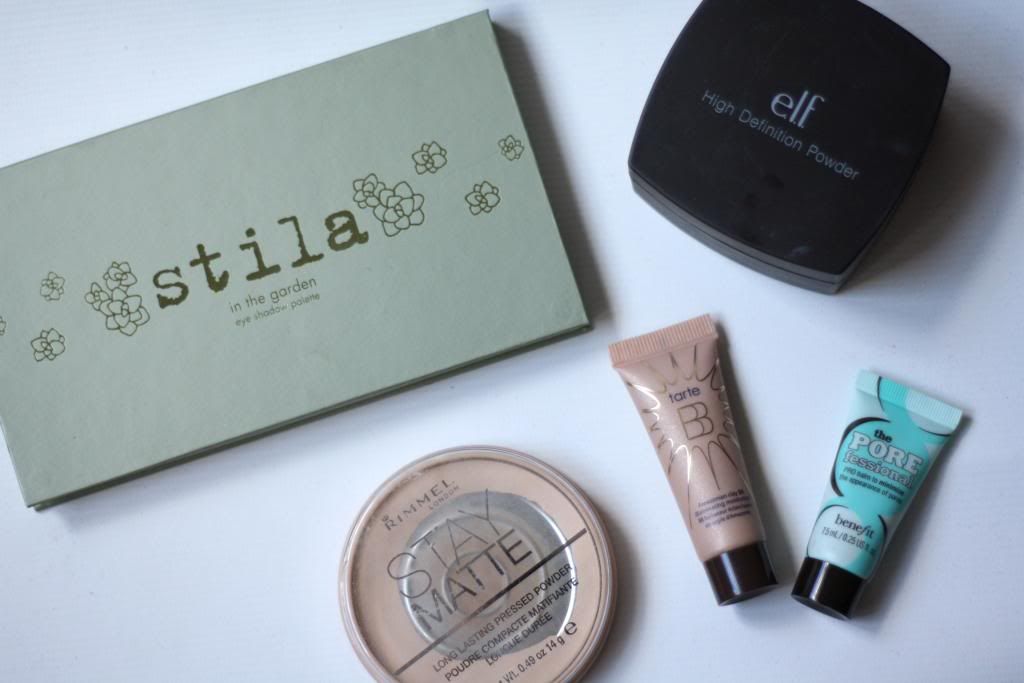 I… need to stop buying makeup. It is a problem. Not a problem as in 'I can't pay my rent and we're going to get evicted but at least my face looks nice', but more 'I am not putting enough money into savings each week and I probably should be smarter with my money'.
I'm going to do Project 10 Pan, kind of. I've gone through my collection and pulled out a couple of things I could use more, or use up (if appropriate). It is cheating if I'm using deluxe samples?
Anyway, this stuff needs to get used more. Just from reading this blog it might seem like we use the Stila In The Garden palette all the time, but it mostly gets wheeled out for the neutrals in it. I'm not going to lie, I don't feel particularly positively towards brightly coloured eyeshadow, but the colours in this palette are fairly toned down. (You can see in the close up that the more coloured ones are the shades I haven't touched.)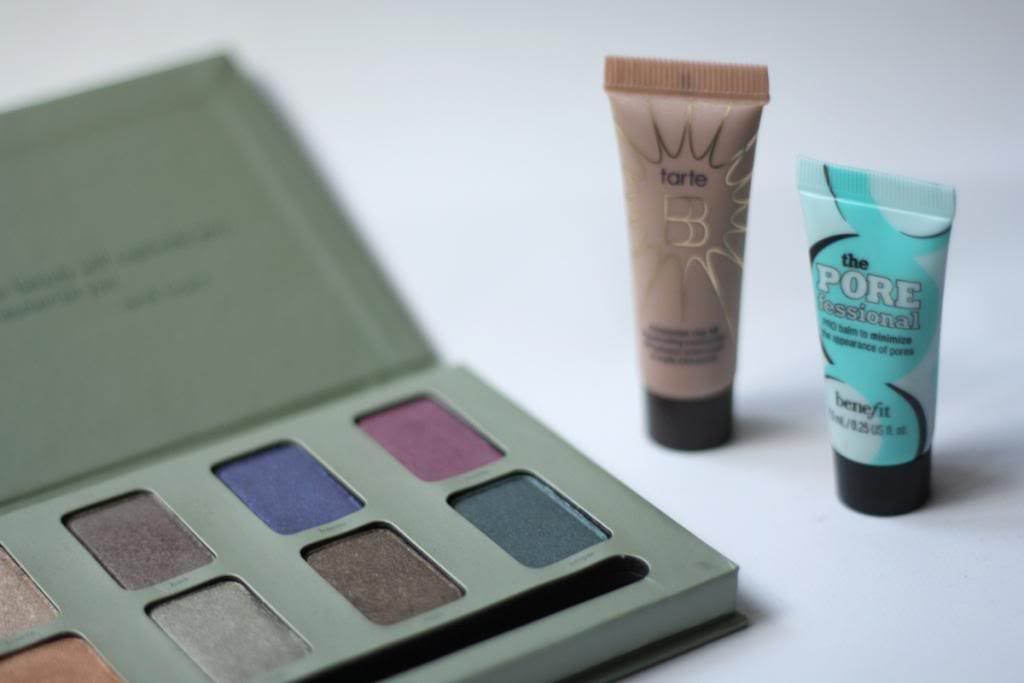 My goal with In The Garden will be to use more of the shadows from it, more regularly. I'm thinking a bark/sage combo might work well (the greyish tones on the left in the above photo), and I think the blue, fuchsia and green shades can be paired with a neutral lid. I'll report back, anyway.
Next up, a mini Benefit Porefessional and a Tarte Amazonian Clay BB illuminating moisturiser (what a name!). I know the Porefessional is a good primer, but I'm generally in too much of a rush to accomodate a primer in my face routine. This guy only has 7.5ml in him so it shouldn't be too much of a challenge to smash him out… and then I can move on to my second Porefessional mini (where on earth do these things come from?)
The tiny Tarte guy is a bit of a weird one. I haven't actually tried it on my whole face, but based on how it looks on my hand it should be ok, I guess? I might save this for a day where I have time to wash my face and start over if it's a nightmare. (Edit: I just looked it up on Sephora and there's a one star review titled BB Cream from the Devil. Argh.)
Time for the powders. I'm not a loyalist to any one face powder, so I can probably handle committing to these two to get them out of the way. The Rimmel Stay Matte powder in translucent is obviously well-loved, and finishing this will probably be the first official empty pan of my life.
The ELF HD finishing powder is actually great. It doesn't get used as often as it should because loose powder is a messy thing. I'm a messy person, so I should be fine with that actually. I don't know if I'll use this one up but I can definitely start using it again and maybe I'll love it?
If you're reading this blog about makeup, you probably do the same thing as me and buy makeup when you already have something that does the job fine. What products do you have sitting around that you could use more often?