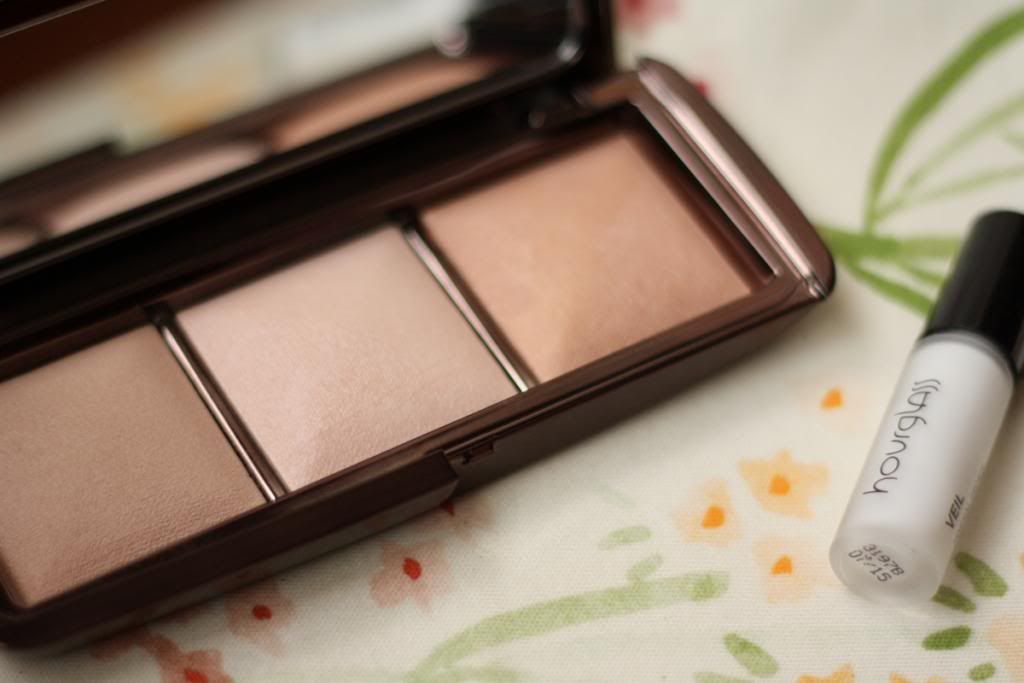 You might recognise this as it's one of the latest 'cult' products that's been doing the beauty blog rounds. It's sold out on Sephora at the moment but I know it went into Mecca Cosmetica stores this weekend, so you might be able to find one there. I was in Mecca on Friday making the staff envious because I had the palette before they did! At first I wasn't sure how I would use these powders but they've found their way into my regular routine pretty quickly. Read on for their uses and swatches!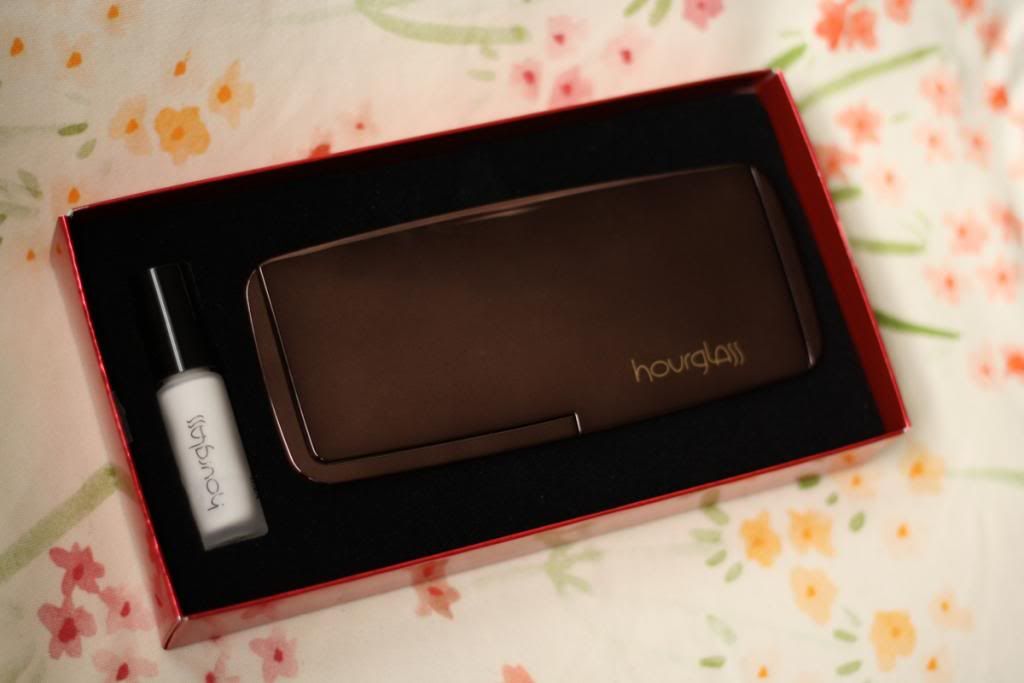 When the palette came it was very nicely packaged and nestled in foam – you know that means quality! I've gotta level with you, I'm not entirely sold on Hourglass packaging. It's a little bulky and a little plasticky, I don't feel like it's really saying 'luxe'. I had to polish the palette in my jersey to get the finger prints off it for this photo. But let's be real, I didn't buy it for the packaging!
The first powder on the left is Dim Light, a neutral peach beige powder that blurs imperfections and highlights the complexion. It isn't quite matte but doesn't have the shimmer that the other powders do. I use this to set my foundation. It does give a blurring effect but doesn't do a lot to prolong wear.
The second powder is Incandescent Light, a limited edition powder exclusive to this palette. It's described as an opalescent pearl powder that brightens the complexion with a celestial glow. It looks pinky in the palette but pulls almost lavender when swatched, and gives a very subtle natural highlight to the face. This might knock theBalm's Mary-Lou Manizer from its position as my favourite highlighter!
The third powder is Radiant Light, a sun-kissed golden beige powder that enhances the complexion with believable, subtle warmth. This is the only bronzer I have with shimmer as it's not usually a product I think I need, but this is definitely subtle enough to use without looking sparkly. I will probably use this powder the least out of the three, but it came in handy yesterday when Harriet pointed out that my winter foundation was looking a bit pale for me, and did a good job of giving me some low-key warmth. (This was when we were out meeting Bronwyn, who is an excellent makeup-loving Wellingtonian and now new friend!)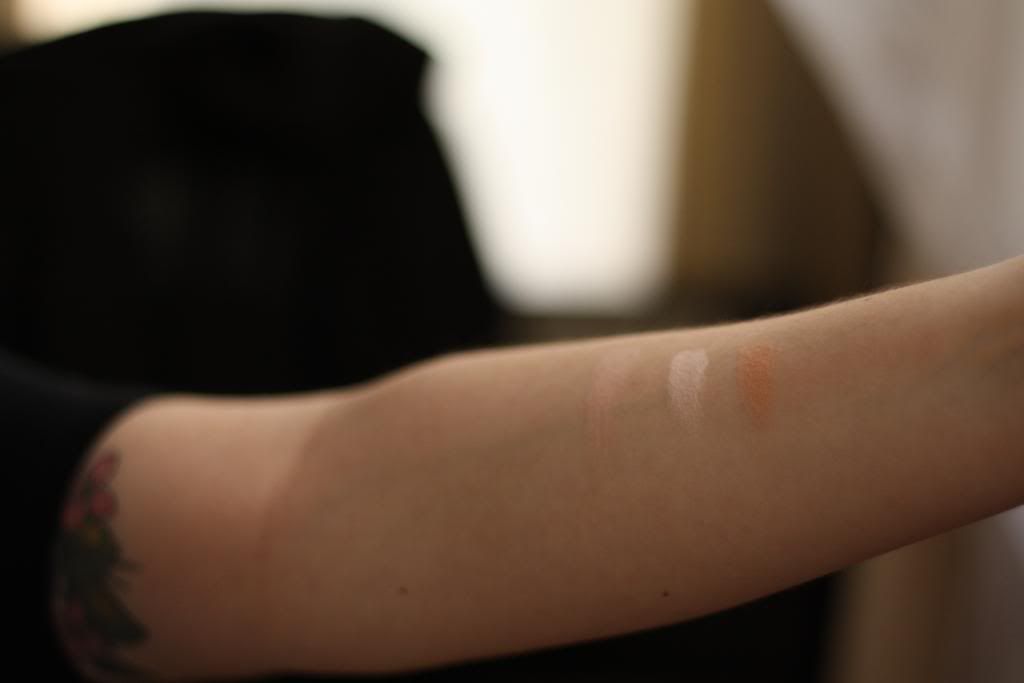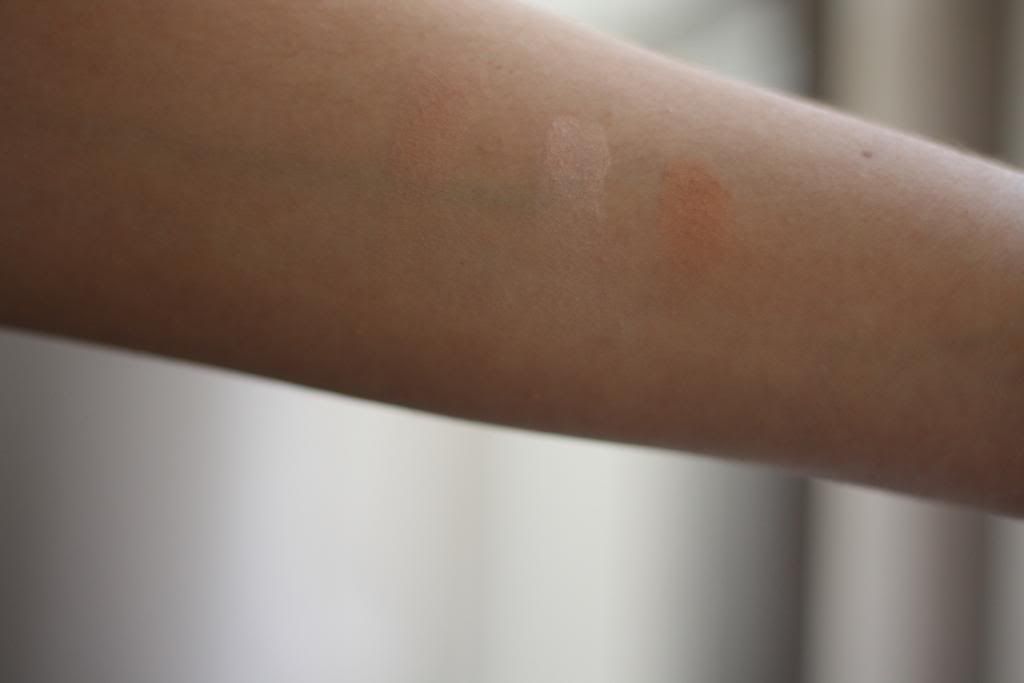 It took quite a bit of layering to build these swatches up, which is a good thing! Below you can see the highlighter and setting powder in action on my face (I'm wearing NARS Train Bleu on my lips, and Harriet is wearing MAC Hang Up).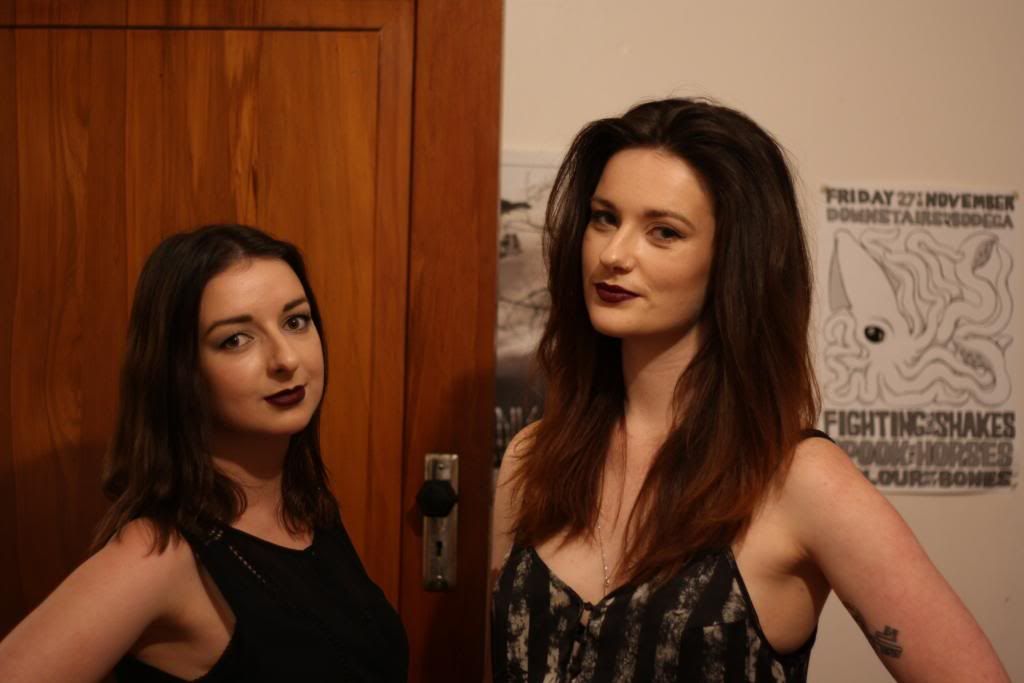 If you're looking to pick one of these up they'll hopefully be back in stock on Sephora soon, and fingers crossed you might be able to find one in a Mecca near you, for $120 NZD.