Eyebrows are really important for a face. Even on my most minimal of makeup days I must fill in my eyebrows. They are kind of sparse and the hairs grow downwards and there are still patches from when I thought it would be a good idea to use hair removal cream on my eyebrows when I was about 14. Here is a photo of me with one eyebrow done and one not to help illustrate this.
My preferred product to use to fill in my brows is the Anastasia Brow Wiz. I finally upgraded from drugstore eyebrow pencils in May and the difference was huge. I use the Brow Wiz in Medium Ash, and it's a much cooler toned pencil than I have ever found from cheaper brands (I'm actually using a drugstore pencil in the photo above, it's from my pre-Brow Wiz days!)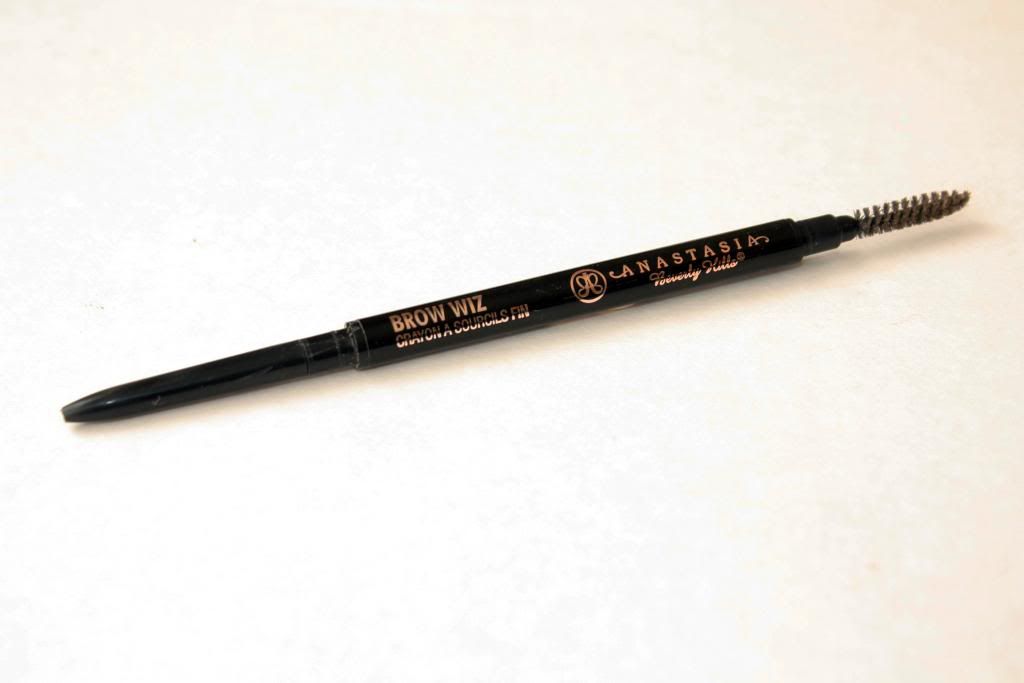 I'd heard that the Brow Wiz doesn't last all that long, and was crossing my fingers every morning when I twisted it up. One day, the inevitable happened. It was near the end of August, though, so for pretty much daily use it lasted a decent amount of time! I suspected there was still product inside that would get wasted if I threw the whole pencil away. I noticed the spoolie end popped off easily, which gave me an idea.
I was a bit hesitant to start off with because the spoolie is so good, much better than my generic lash/brow comb and the ones that come with other brow products. I knew if I broke the tube I wouldn't be able to use it, but the promise of more Brow Wiz banished that hesitation pretty quickly.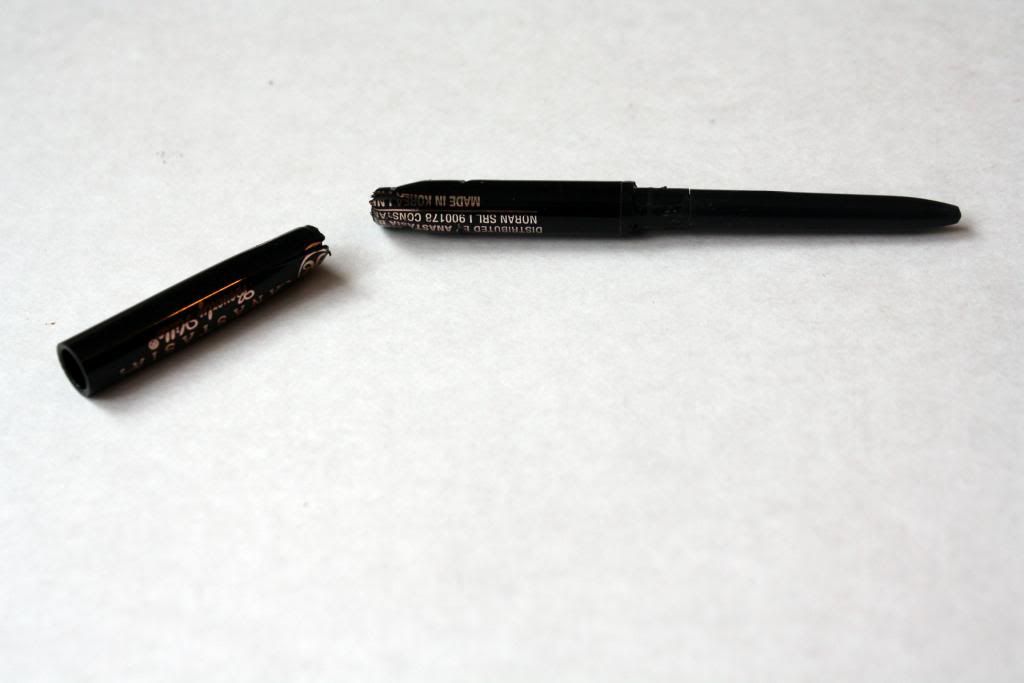 Turns out the Anastasia Brow Wiz is surprisingly sturdy! It took a good amount of ruthless crushing before I could get the tube to even split. Eventually after alternating crushing-with-pliers and peeling-back-plastic I got to the good stuff.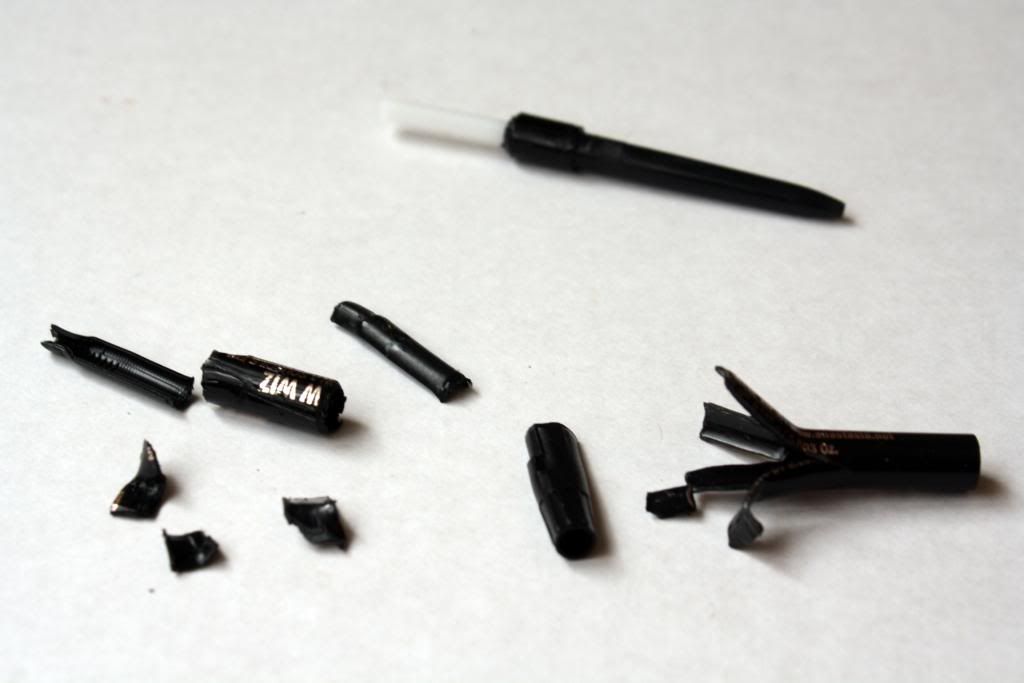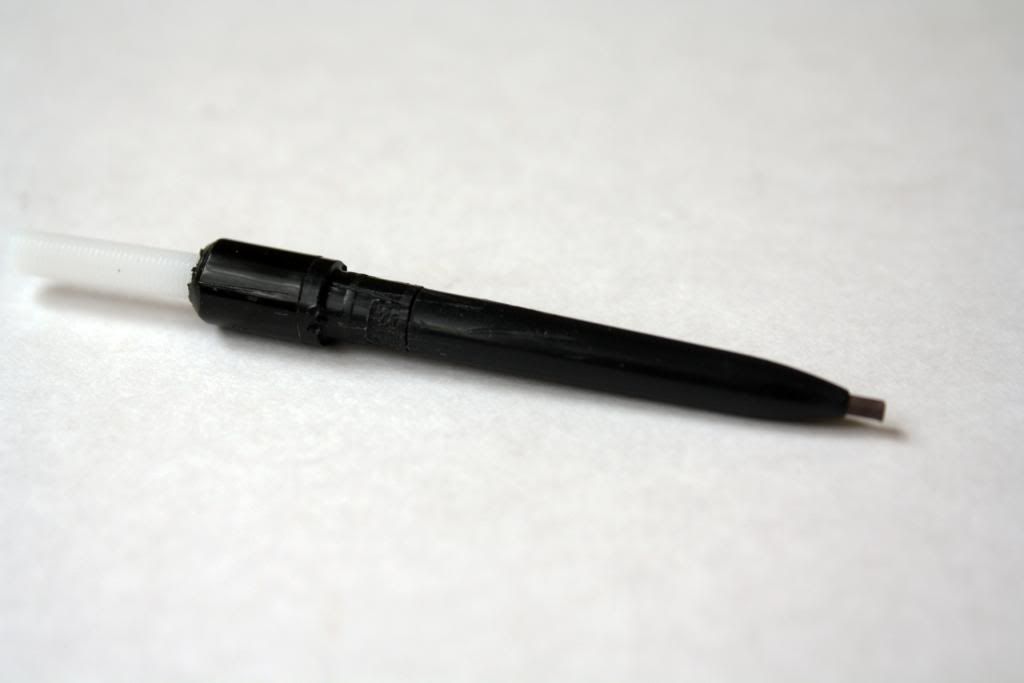 This was actually pretty difficult to USE because I couldn't reattach it to the tube (obviously, because I destroyed it). I also had to hold the white part, which is the twist-up mechanism, in place to keep the product twisted up while filling in my brows. I got 2 and a half extra days of brows out of this. So, five individual eyebrows. So yes, there was one morning where I filled in one brow, realised I was completely out of B.W, didn't have enough time to remove and reapply so I filled in the other with a different pencil and hoped no one noticed. I hope no one noticed!
Anastasia products are not cheap, so I was trying to hold off on buying a new B.W right away, but what I've got to work with at the moment is a bit lacklustre. The IT Cosmetics Brow Power is what I'm using at the moment (loving these power names for power brows: Brow Wiz, Brow Zings, Brow Power!) because it's the most cool-toned.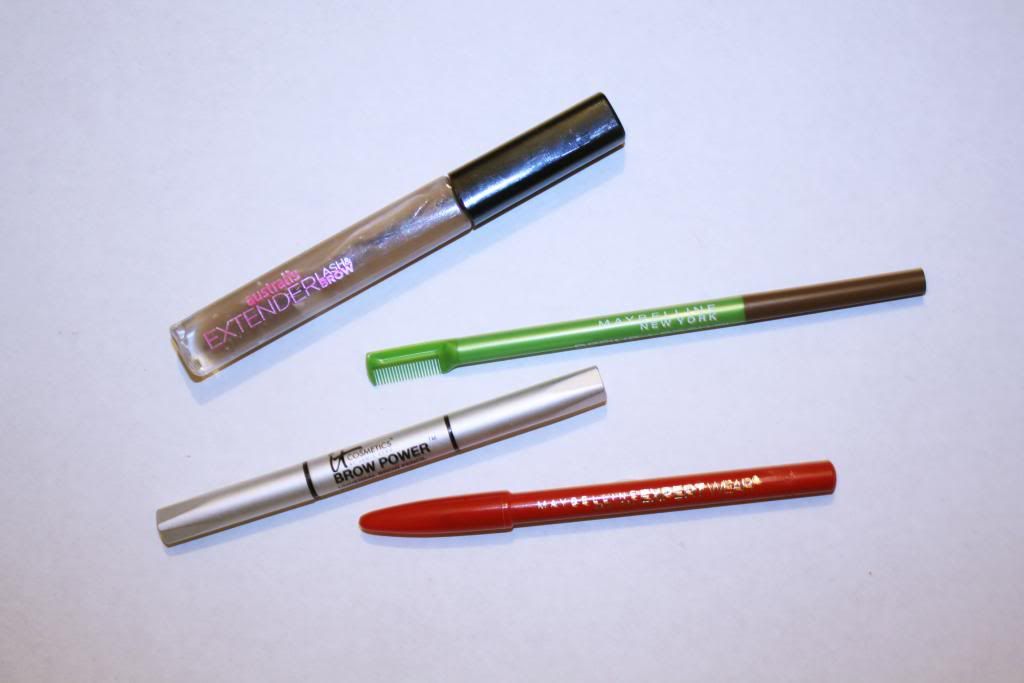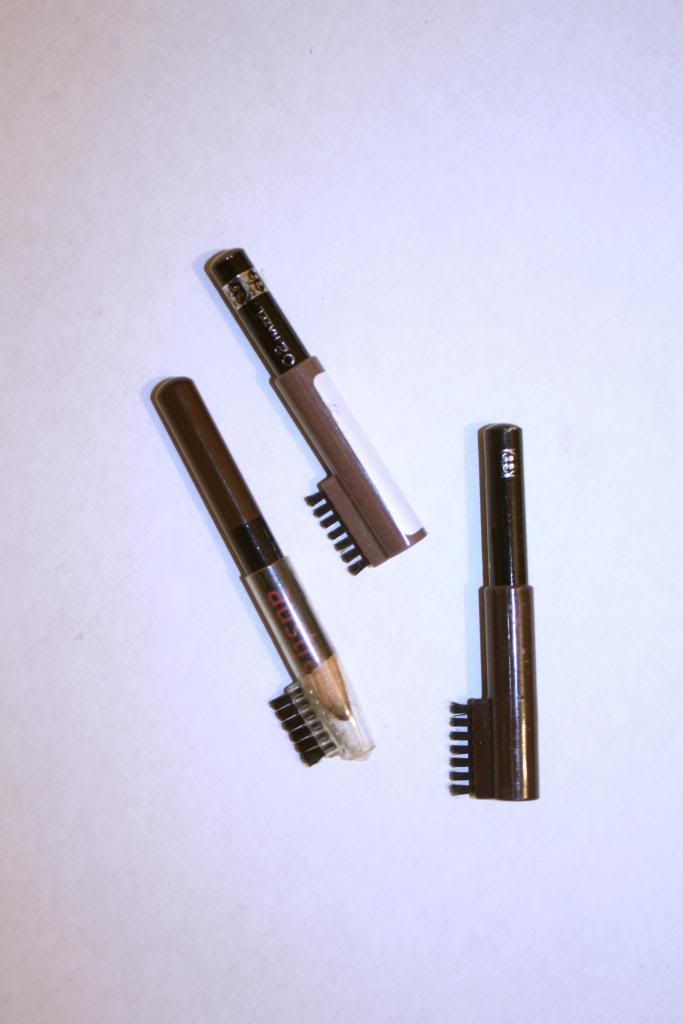 I even dug these out from the graveyard of tiny pencils that are good for nothing. All that did was confirm that they are indeed good for nothing, so I've reordered the Brow Wiz and am eagerly awaiting its arrival so I can return to whizzing (wizzing?) brows.